The WVU Extension Service Family and Nutrition Program directors will be at UES on Wednesday Dec 8 to hold a Kids Market sponsored by the Walmart Foundation. Each student will come home with fresh fruits and veggies that are completely free to them.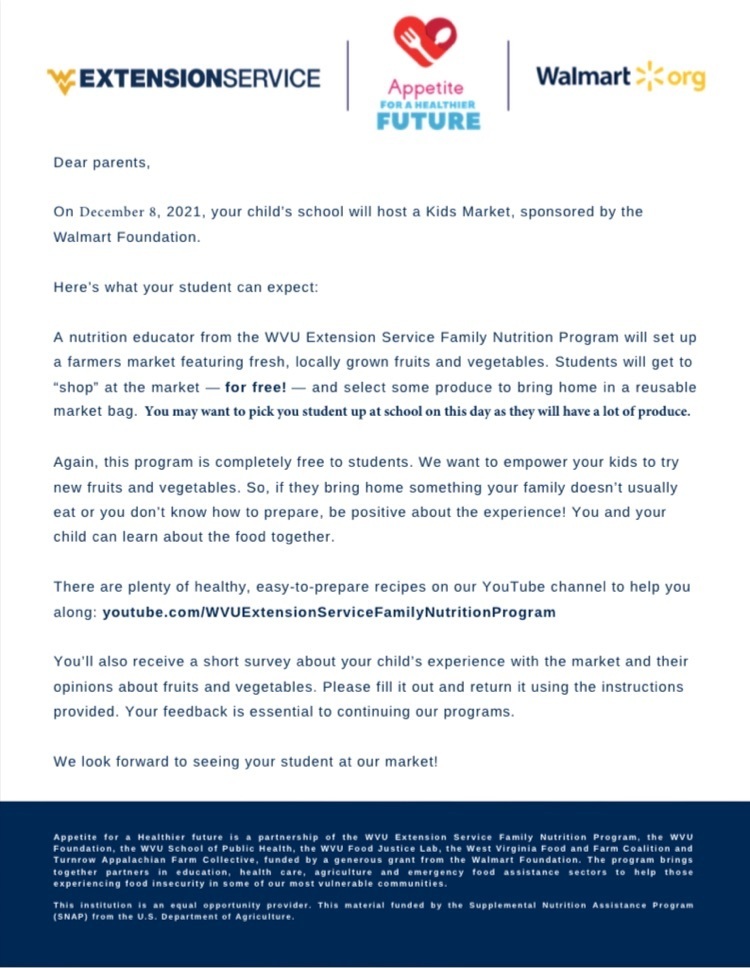 Join us for Trick or Treat at Union on Thursday, October 28 from 5:00 to 6:00 PM! Stop at the pavilion for a STEM challenge and head back to the front of the school for a costume contest at 5:45! Winners will be announced at 6:00.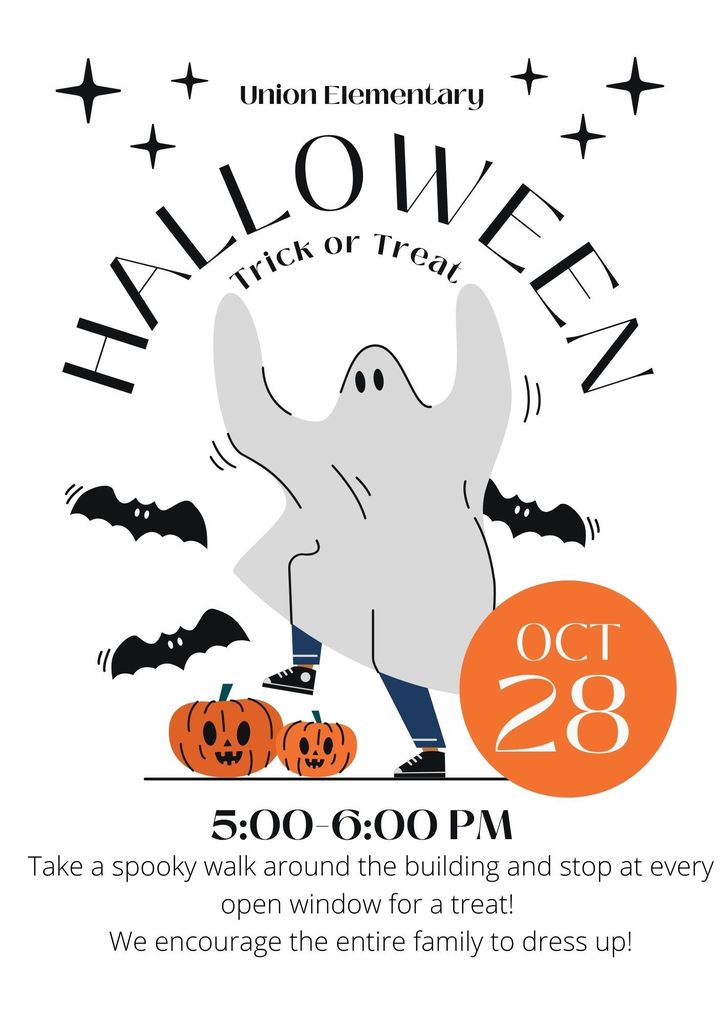 There will be a public meeting to discuss the bond this evening at Washington District Elementary School from 5:00 to 6:00 pm. A regular board meeting will follow.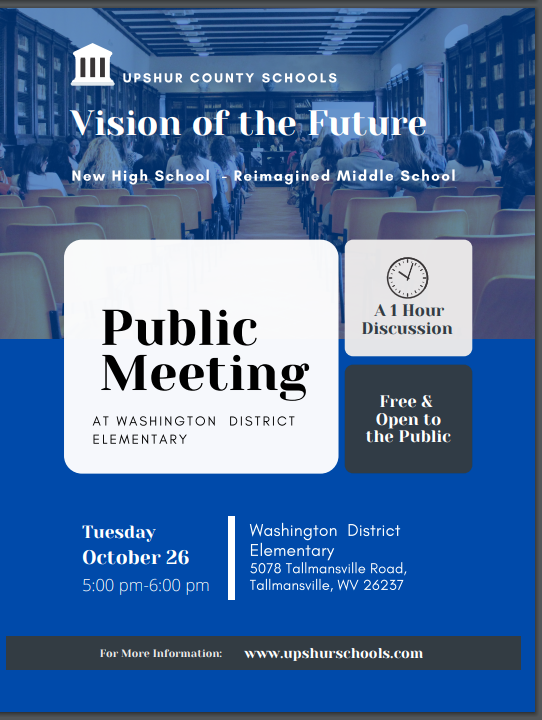 An update from the UES kitchen: Please watch for changes in the breakfast and lunch menu next week. Monday we will have banana bread instead of pancake on a stick for breakfast.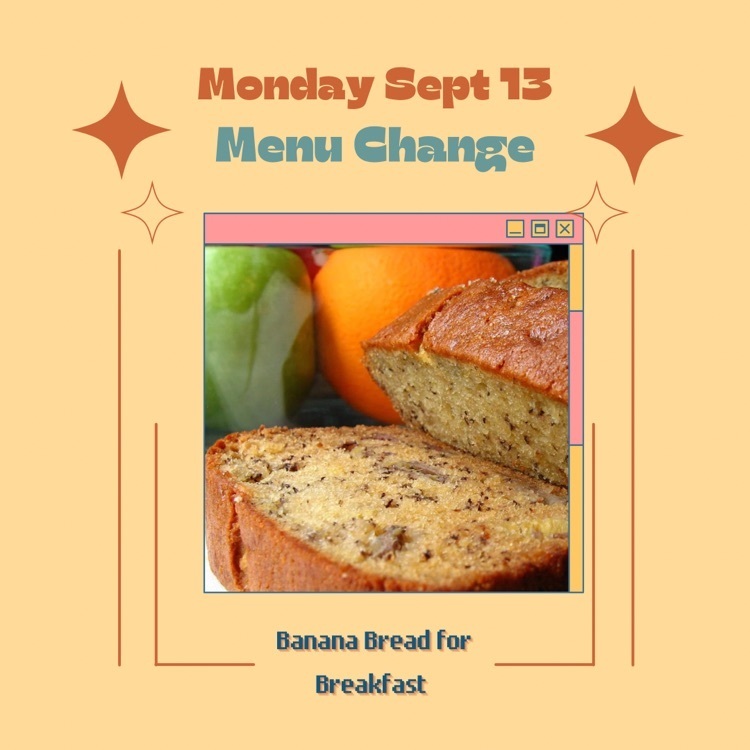 Food Box Distribution will be held at the Tennerton Warehouse today, December 30th, from 12:00-2:00pm. All Upshur County families may pick-up boxes at this location.

Curbside food box pick-up will be held TODAY, December 29th from 11:00-2:00 at Buckhannon-Upshur Middle School. All families may pick-up boxes at this location.
Mark your calendar!